Sponsored by:
Melissa Juried Kriebel

IceCream Sunscreen

IceCreamSunscreen
Not every woman wants to get chocolates and/or flowers on Valentine's Day. Some are practical and hope to receive gifts they can use. Flowers will wilt and chocolates will be eaten but useful gifts can last for a long time. Also, please don't give animals like puppies and kittens as gifts, particularly if these have been purchased from pet stores. Adopt from shelters instead.
So here is a list of Valentine's Day gifts we think the women in your life will appreciate. Disclaimer: This is not a round-up of press releases but products we love and use:
Levi's 501 jeans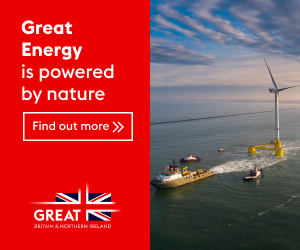 I remember the pride and joy I felt when I finally purchased my own pair of the iconic Levi's 501 jeans. Before this, I would wait for my dad to wear out his pairs so I could swipe them. The first few pairs I bought in the 1990s are still in my closet even if they no longer fit. So, yes, these jeans would be much appreciated by someone who likes a classic fit as she/they can wear the 501s with a T-shirt for a quick trip to the mall or a crisp white shirt for dinner with friends.
The fit of the Levi's 501 is considered the gold standard in jeans. The silhouette is also timeless (unlike "jeggings" and wide leg pants) and it looks good on any body type. It's also a piece of clothing that's appropriate for any age.
I will always remember what Paul Dillinger, Levi's head of Global Product Innovation, said when I interviewed him in 2021: "It's important that the fit (of the 501) is absolutely consistent wherever it's sold."
The 501 Original is celebrating its 150th anniversary this year and to commemorate the countless stories of fans in their 501 jeans, Levi's is launching "The Greatest Story Ever Worn" campaign, a year-long celebration. As part of the launch of the campaign, Levi's is releasing three short films, directed by Martin de Thurah and Melina Matsoukas, collectively titled "The Greatest Story Ever Worn", that explore original stories from around the world celebrating 150 years of 501 jeans. Watch the shorts "Precious Cargo" (tinyurl.com/LevisPreciousCargo) and "Legends Never Die" (tinyurl.com/LevisLegendsNeverDie).
Levi's is also re-releasing its classic 1954 501 fit for men and 1981 501 for women, as well as a whole new range of finishes for both the 501 Original and the 501 '93.
Fragrance

Perfume is always a welcome gift and if you're ever on fragrance TikTok, you'll realize that there are so many lovely and expertly-created scents out there. A new favorite is the Prada Paradoxe, which is described as "multidimensional with a white floral bouquet."
The perfume, which is housed in a triangular bottle inspired by Prada's iconic logo, features notes of neroli and jasmine, along with an amber note called Ambrofix (typically used in more masculine scents) and Serenolide," a new and revolutionary musk molecule" that dries down to "a second-skin experience."
I love how classy Prada Paradoxe smells and how long-lasting it is. I also appreciate that it is refillable.
Other fragrances that I am pretty sure any woman will love to get as gifts are Maison Margiela Replica Coffee Break (notes of coffee with lavender), Olympéa by Paco Rabanne (an amber floral that I always get compliments on, sometimes hours after I have applied it), and Chamo from Tamburins (this is a cream fragrance that has a sweet chamomile base with contrasting hits of clary sage and woody notes).
By the way, I have been asked a few times about Tamburins fragrances and I love the notes of the perfume balms that I have and the hand gels. I have noticed that they aren't quite as long lasting but they really smell good and the aesthetics—from the packaging to the advertising materials—are exquisite, plus their brand ambassador is Blackpink's Jennie and I would buy anything she endorses.
Skincare
I have always said that MAC Cosmetics' skincare products are underrated. I have been a fan of the Strobe Cream for over 10 years and I've gone through several tubes of it. The brand recently launched its Hyper Real High-Performance Skincare consisting of three products—a cleansing oil, a moisturizing cream, and a serum plus a brush—all designed to help you create the perfect canvas. The entire line is skin-care that works with makeup.
I have been using the Hyper Real Serumizer for a few weeks now. Initially, it was just as a base for makeup but eventually I began using it as a night time serum as well.
The Serumizer is a gel-like hybrid treatment meant to benefit skin with or without makeup: It has hyaluronic acid, niacinamide, ceramides, and Japanese peony extract. It smells like caramel to me and I love it. Under makeup, it performs well and keeps the skin dewy hours after application.