Sponsored by:
Melissa Juried Kriebel

IceCream Sunscreen

IceCreamSunscreen
ONE thing that's not openly talked about in beauty circles is underarm care but many people do struggle with it. Finding the right deodorant is one of the problems. For context, I sweat a lot and 15 years ago, I decided to stop using antiperspirant, except for certain days when I know there will be extensive physical activity.
I have used everything from well-known products used by Hollywood celebrities to those from local indie brands and to be honest, nothing has worked except for maybe four. Most products don't work, meaning you'll still stink after using it, or they can be itchy, sticky, and never dry down.
The ones from multinational brands work but they make my underarms itch. I suspect the culprit is aluminum, which has been linked to contact dermatitis. Another culprit could be the dyes used in manufacturing the deodorant.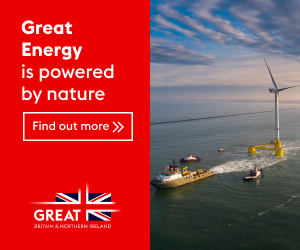 If you're someone with very sensitive skin, it's probably best to switch to a natural deodorant because underarm deodorant or antiperspirant is one of the most common sources of allergies. It makes a lot of sense because, aside from aluminum, most underarm products contain fragrance which can cause irritation.
Unfortunately, most of us need to wear deodorant because our underarm is a warm and moist environment where bacteria and fungus like to grow, so it's natural for the area to have a funky smell. If you have underarm hair, then that's a breeding ground for bacteria. A 2016 study published in the Journal of Cosmetic Dermatology showed that the strongest armpit odors came from those who left their pit hair unshaved or unwaxed. Meanwhile, the study showed that those who removed their armpit hair had the cleanest underarms.
A 2018 study in the Microbiome Journal showed that sweat itself does not have any odor. The odor is caused by the bacteria in your armpits, which is usually trapped by the hair that grows there.
So based on these studies, it's not true that those who have had their underarm hair removed via laser are more prone to underarm odor that those who still have hair there.
Here are the deodorants that have worked on me and why I like them:
• Lafe's Unscented Aloe Spray Deodorant. Lafe's Unscented Aloe Spray Deodorant comes in a spray formula and is made with soothing, certified organic aloe vera. It claims not to contain "harmful chemicals." The brand has a disclaimer that some products, although natural, may still cause allergic reactions.
The brand recommends doing a patch test for 48 hours. I like this because it is easy to use and isn't sticky. The downside is that it's not effective during days when you are expected to sweat a lot. To use, just apply on clean armpits. Make sure you dry it before putting on your clothes.
• Black Chicken Remedies Axilla Deodorant Paste. I got this Australian-made deodorant paste from my boss, who is also on a quest for the best natural deodorant. I looked at the brand's web site and realized that there are several variants of this paste. What I have is the Barrier Booster one. This bicarbonate-free deodorant for sensitive skin, which promises to neutralize odor for all-day protection, is in an eco-friendly tin. It is vegan and cruelty-free, and does not contain alcohol, parabens, propylene glycol, triclosans, synthetic fragrances, or other chemicals deemed harmful for humans and animals. The deodorant paste is also free from aluminum salts or sweat blockers.
What I like about this is that it smells good and doesn't make my underarms itch. It's more effective that the Lafe's variant for sweaty days and it doesn't leave white marks on clothes. It may be a paste but it's not sweaty and dries down easily.
• Fresh Formula Sgt. at Arms Deo Spray. Fresh Formula is a brand owned by the same company as Colourette Cosmetics. It took a hiatus in December 2022 and came back recently with its best-selling product, the Sgt. at Arms Deo Spray. I have hoarded several bottles of this product after the brand closed in 2022 and I'm down to my last two. "In our absence, we took our time to get to know you better," said brand owner Nina Dizon-Cabrera during the brand re-launch event recently. "We reflected on our brand purpose and values. We have put the work in developing various product lines, so this is just the first of many to come."
Fresh Formula's direction forward is to cultivate a safe space for all who embark on the journey of self-love and acceptance so, yes, it's just right that the re-launch product is the Sgt. at Arms Deo Spray.
The new Sgt. at Arms Deo Spray and Overnight Cream now come in improved formulas to address the old products' areas for improvement like stickiness, texture and drying time. Both are fragrance-, paraben- and cruelty-free. The deodorant spray helps eliminate odor-causing bacteria, provides protection from underarm perspiration, and effectively smoothens and moisturizes your underarm skin while evening out discoloration. I am not sure if this spray has sweat blockers but I like it because it really keeps my underarm area dry and odor-free. I can't use it for one week straight but I apply it when I'm wearing clothes that aren't black.
Image credits: Dinna Chan Vasquez