Sponsored by:
Melissa Juried Kriebel

IceCream Sunscreen

IceCreamSunscreen
One of Benefit Cosmetics' flagship products is the Porefessional Face Primer, which helps makeup stay put and blurs the look of pores. Along with Benetint, Porefessional was my entry product into the brand. I used it not only as a primer but also to retouch over makeup. The latter is a little known fact about Porefessional, which the brand launched in 2010. You can apply it over makeup and it won't disturb anything.
Over the years, the Porefessional line expanded to include a retouching balm and a powder, which are now both discontinued. Such is Benefit's dedication to the study of pores.
Finally, everyone's favorite makeup primer now has a pore care line, which includes six high-performing products: cleansing oil, cleanser, foaming toner, two masks, and a niacinamide-rich moisturizer.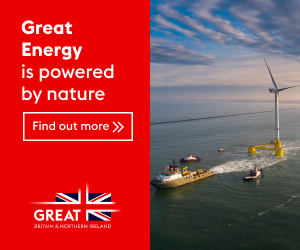 First, a disclaimer: Benefit prefers to call this collection a pore care line instead of skin care. The brand also doesn't make any promises except that these will keep your pores clean.
This is why I love the brand. Their products are always fun and colorful but backed by research. They will not promise anything they cannot fulfill.
The Porefessional Get Unblocked Cleansing Oil is the first step in double cleansing. Like most cleansing oils, you apply it on your face, rub gently for a minute, emulsify with a few drops of water, and rinse off. The next step to cleansing is the Porefessional Good Cleanup Foaming Cleanser, which is formulated without sulfates. If you don't wear makeup, by the way, there's probably no need to double cleanse. This foaming cleanser is enough.
The Porefessional Tight 'N Toned Pore-refining AHA + BHA Toning Foam has chemical exfoliants that help to gently slough away dead skin, leaving the surface smoother. Both AHAs (alpha hydroxy acids, like glycolic acid) and PHAs (polyhydroxy acids, like gluconolactone) are chemical exfoliants. This is the first product that I used from the line because I was intrigued by the foam. I expected my skin to feel tight after application but it didn't. It just felt clean. I love the foam because it translates to less product wastage. You just need a pump on the palm of your hand. There's also no need to use a cotton round.
The Porefessional Deep Retreat Pore-clearing Clay Mask is a purple-colored mask that takes away what I hate most about clay masks. This one is easy to rinse and doesn't tug on the skin when you remove it. The mineral-rich kaolin clay mattifies excess oil. After application, the mask dries down to a lilac color and little white dots appear to show where oil is being drawn out of your skin. You keep this on for 30 minutes. I just apply it on my problem areas instead of the whole face.
The Speedy Smooth Quick Smoothing Pore Mask is one of the collection's best sellers. It applies like a moisturizer and dries down to a clay. It contains clay, kelp, hyaluronic acid, and squalane.
The Porefessional Smooth Sip Lightweight Smoothing Moisturizing for Pores is a lightweight gel cream that I think even those who don't use moisturizer will enjoy using. This moisturizer has niacinamide and squalane.
So here's what I like about the Porefessional pore care line:
Benefit doesn't make any lofty promises except that the products will keep the pores on your face clean. If you want whitening or anti-aging, these aren't the products for you. I love how this message is clear from the beginning.
The products are in aluminum containers so they're reusable and recyclable. Plus, they look like they're travel-friendly.
For this collection, the brand focused on including the right amount of the right active ingredients to address specific pore-related concerns.
The containers are visually appealing and come in yellow, turquoise, and purple.
All the products are good.
What I don't like about the line:
It could be expensive for most of its target market, which are students and young professionals. But if I was someone on a budget and could buy only one product, I'd probably get the foaming toner.
The line is made mostly for those with oily or oily-combination skin types so if your skin is very dry, the only products for you are the cleansing oil, the foaming toner, and the moisturizer.
The products are available at Benefit Cosmetics boutiques.
Image credits: Pau Guevarra fro Benefit Cosmetics Philippines